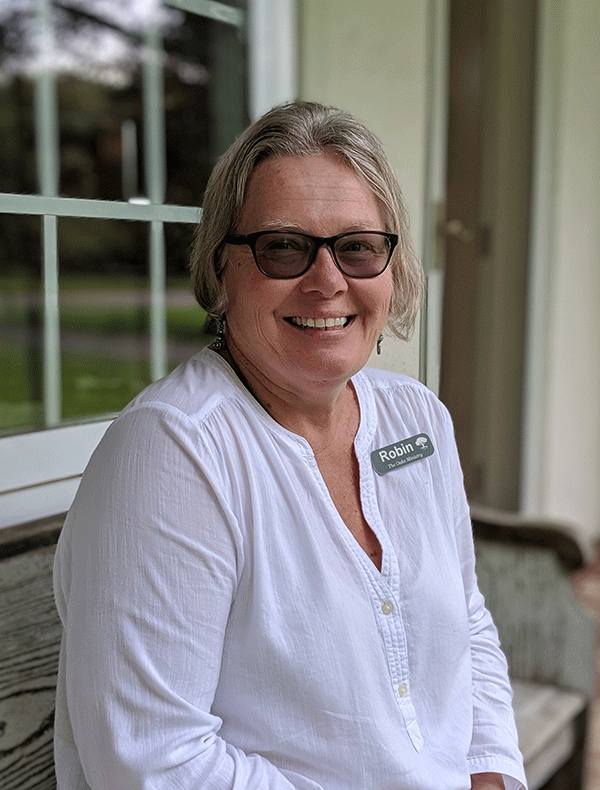 Robin Martin admits she may not have been qualified when God called her to open a transitional housing ministry for women in need back in 2012. But "qualified" and "called" are two separate things, so Robin trusted God's leading and meditated on Isaiah 61:1-3.
Today, she is the founder and director of The Oaks Ministry, an Oxford, PA nonprofit that provides housing and Christian-based support services for women who are actively working toward financial stability. Residents also receive one-on-one mentoring, assistance in finding employment, financial training, and mental health counseling.
"Our faith is in Jesus Christ. We believe every woman can be radically changed by learning that, receiving it, and learning to depend on it," according to Robin, who says residents are required to find employment and attend regular Bible studies and weekly church services. "We feel like with every person God brings through our doors, He's teaching us about that relationship."
But Robin was intent on showing that God is at work in other places, and there are many women whose faith is an active part of their lives. Her answer was to bring the residents to the May Women's Weekend, which featured a program designed from the ground up to help participants connect with God and each other.
"I've never been to a Sandy Cove weekend that I didn't come home with my cup running over," says Robin, who has been coming to Sandy Cove on her own for years. "I go to Sandy Cove to be fed, and I wanted the girls to experience that. It's not just about Robin and her little team. It's so much bigger than that."
But with registration costs for five out of reach, she encouraged each of The Oaks residents to apply for a need-based scholarship, provided through the Family Foundations Fund. The scholarships meant each woman was able to attend; their mentors came, too.
"This weekend has been life-changing," said one resident. "I have been nourished in mind, body and soul. I feel refreshed and renewed and ready to take on all the challenges in my life. This ministry is truly blessed and I will be forever grateful."
For Robin, it's one more way God has affirmed her calling to minister to women in need.
"I've seen God do amazing things. He just keeps showing up."
Isaiah 61:1-3
"The Spirit of the Sovereign Lord is on me,
because the Lord has anointed me
to proclaim good news to the poor.
He has sent me to bind up the brokenhearted,
to proclaim freedom for the captives
and release from darkness for the prisoners…
…They will be called oaks of righteousness,
a planting of the Lord
for the display of his splendor."